w
e
l
c
o
m
e
t
o
m
y
l
i
t
t
l
e
c
o
r
n
e
r
o
f
t
h
e
i
n
t
e
r
n
e
t
!
---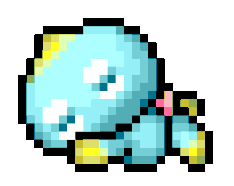 visitors
sign my guestbook!
greetings
from my comfy spot on the web, this is a heavily work in progress site for me to talk about and gather all the stuff i love in one place - from games and music to fun graphics and shrines to my favourite things.

i've always loved html and css coding ever since i was a kid making pages on neopets and the mario wiki, so i was delighted when i found out about neocities and realised i could relive the better days of the internet over here. social media is fun, but it's nice to have a quiet place to myself. feel free to look around and please enjoy your stay!


---
on my mind
10/4/23 - relationships are temporary, html is forever
1/1/23 - goodbye 2022, and here's to another year of having fun with this site
09/12/22 - rewatched mystery incorporated with my bf and i'm being so abnormal about it
09/11/22 - why does the sonic frontiers ost go so fucking hard
03/11/22 - andor is so incredibly good and you have to watch it or else
14/09/22 - i beat splatoon 3's story mode in 2 days lol
11/09/22 - new job is fun :)
31/08/22 - on this day in 2012 ground zeroes was revealed, meaning skull face has been a blight upon this earth for 10 years now!
24/08/22 - welp i got the job!
20/08/22 - the interview actually went really well! so well now i'm anxious about actually getting the job lol
15/08/22 - i have a job interview this weekend and i am STRESSED!
14/08/22 - i finally got a powerful gaming pc recently, it has so many lights on it
link to me
if you'd like to link to my site, please do so using my button!

please save and reupload to your own site with a link back
---
site updates
09/11/22 - added pages on the music i enjoy
07/11/22 - added art gallery, enjoy 8 years worth of drawings
11/09/22 - added a page for previous songs linked to in the activity box
22/08/22 - the skull face shrine is now live and mostly completed
16/08/22 - reorganised sidebar and added a sitemap
15/08/22 - updated the homepage + about page
14/08/22 - tidied up some pages and added a guestbook!
24/07/22 - started building layout for vocaloid shrine, and added custom scrollbars for firefox
23/07/22 - updated neopets shrine, added view counter to homepage
22/07/22 - added neopets shrine, partially completed
20/07/22 - chao garden shrine mostly completed!
19/07/22 - started working on chao garden shrine
18/07/22 - added about, links and resources pages
17/07/22 - added body text and images to homepage + updated header and footer
16/07/22 - this update box exists now :)